Signal settings for acoustics
This panel shows the relevant settings for the measuring channel in acoustic mode.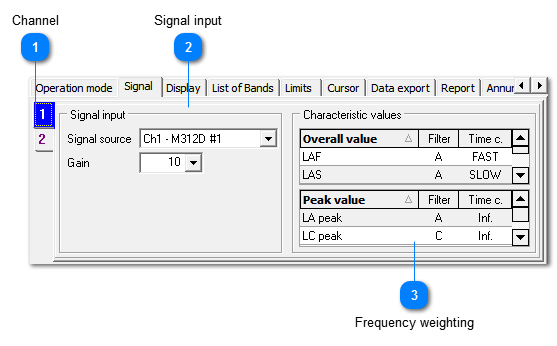 Channel
Signal conditioning can be set for each channel individually. VM-OCT can display different characteristics for one sensor.

The number of tabs depends on the entered channel number. The channel color can be changed by right mouse click.

Signal input
Selects the used M302/M312 device and the inputs with connected microphones.

The gain setting determines the measuring range.