Open workspace or template
All available workspaces are listed up so that you can select the one to be opened. If you click on a workspace in the list, a respective description is shown on the right.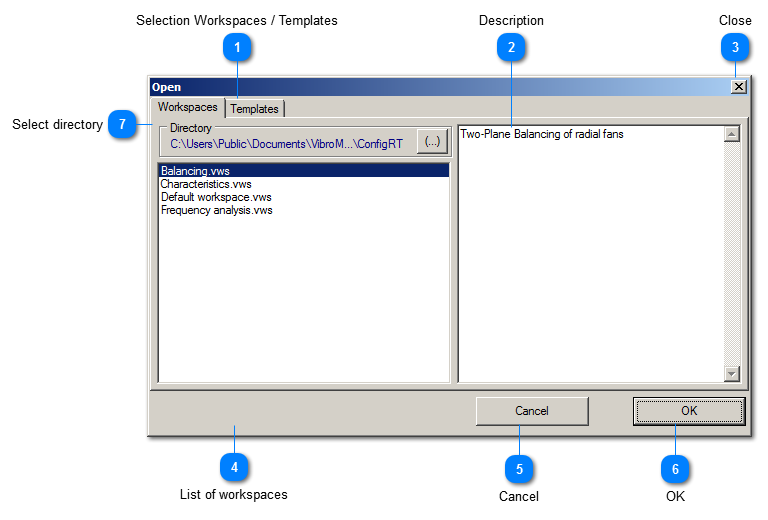 You can open a workspace or a template. If you open a template, VibroMetra generates a workspace from it. Since a template contains only general information about measuring channels and accelerometers, you should check whether the generated workspace corresponds to your requirements.
The layout of the control panels for workspaces and templates is identical.

You can enter a description of a workspace or template when saving it. This description is shown here.
| | |
| --- | --- |
| | This button closes the window. |

This list contains all saved workspaces.
| | |
| --- | --- |
| | This button closes the window. |
| | |
| --- | --- |
| | This button closes the window and opens the selected workspace or template. |
| | |
| --- | --- |
| | The directory for workspaces or templates can be adjusted here. |