Monitoring of measuring results
Mass changes during the test runs need to cause significant changes of rotor vibrations. VM-BAL will indicate problems by insufficient changes as shown below: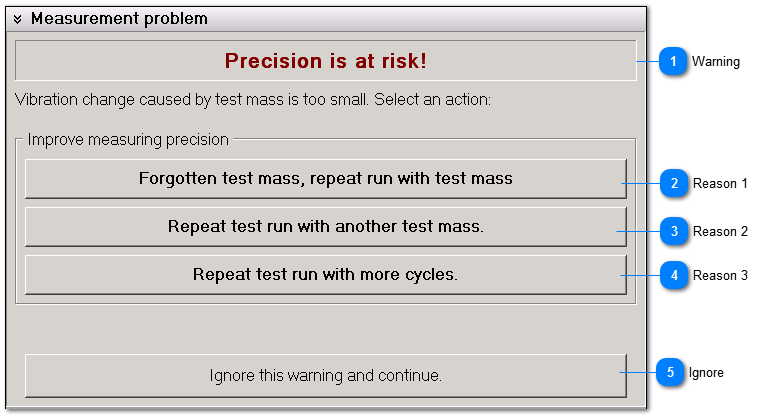 Vibrations of other sources with similar frequencies may interfere with the balancing process. You may repeat the measurement with a higher number of
revolutions
.

If none of the above reasons applies or no changes are possible you may skip this warning. Please keep it in mind, however, for the evaluation of the balancing results.