Annunciators for events and data transmission in regular intervals
VibroMetra provides annunciators for sending messages to remote recipients or to other equipment. Depending on the used annunciator measuring data and other information can be transferred.
Annunciators can be useful for unattended long term measurements. VM-PERS can send you an e-mail, for example, if a guide value was exceeded.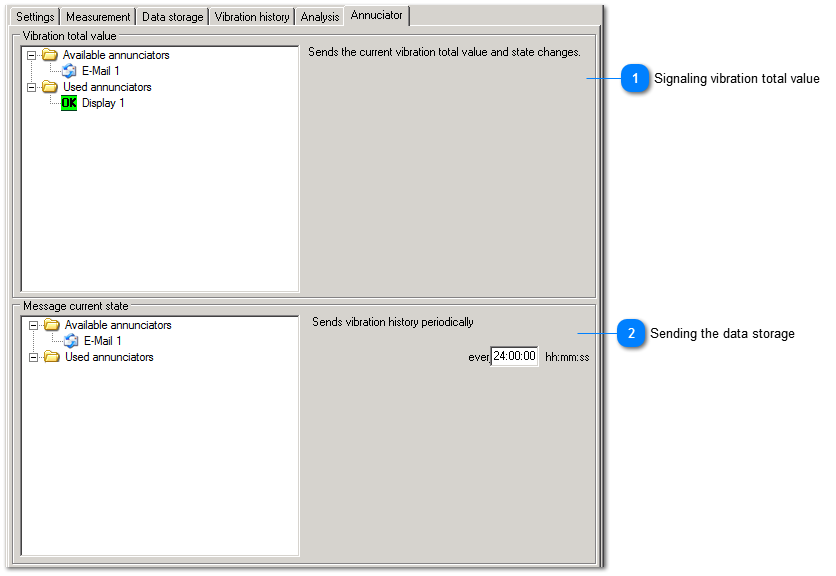 The
vibration total value
can be signaled by all types of annunciators. For example, the radio-controlled outlet can switch an alarm light on if a guide value was exceeded. This may inform construction workers about the potential risk of their activities.
You may also configure the e-mail annunciator to send you a message each time an alarm was tripped.

To observe the measured data from a remote location VM-PERS can also send the contents of its
data storage
periodically by e-mail.