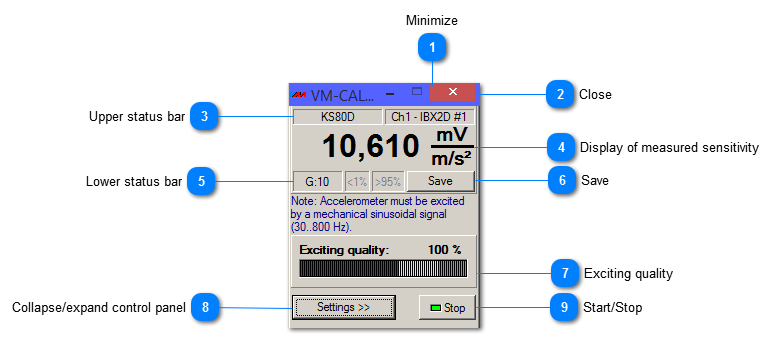 This button minimizes the Calibrator.

This button closes the Calibrator.

This button saves the currently measured sensor sensitivity in the sensor database.

The exciting quality of the mechanical reference signal is monitored during calibration using the sensor to be calibrated so that the calibration is performed correctly. Exciting quality is defined as the absence of frequencies next to the calibration signal. The purer the sinusoidal signal supplied by the vibration calibrator, the higher the exciting quality. It is displayed numerically and a a bar chart.