Context menu selection tree
A context menu opens when clicking right in an empty space of the
selection tree
.


  A click on this entry adds an instrument license.
The instrument license is key file. Usually this file will be sent to you from your seller, e.g. by e-mail.
This license is transferred to the USB device. That is why you must connect the USB device.
When clicking on
Add
, a file window opens in which you select the respective key file.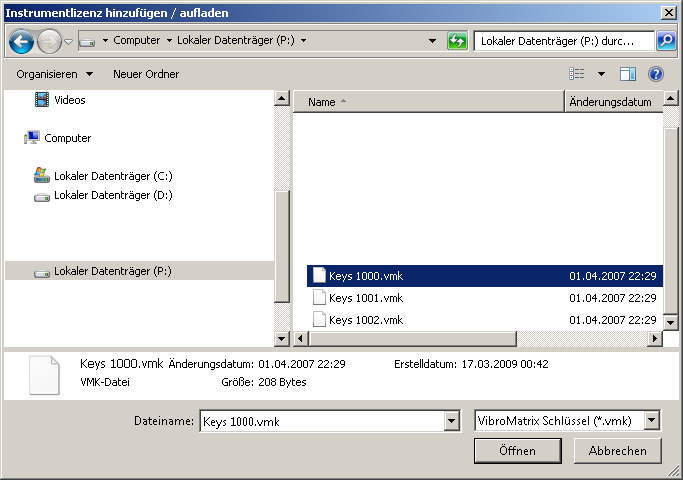 Confirm the selection by clicking on
Open
to transfer the file to the USB device.